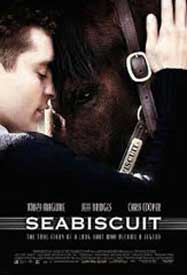 Twas the night before Christmas and all through my little Tico house Frank and I looked for the 'just right' classic 'feel good' movie to watch…  My collection of DVDs didn't include It's a Wonderful Life or The Miracle on 34th Street, so we took a quick look at the televised offerings on Sky TV…
Lincoln – Maybe another time – just not the right tone for Christmas eve
X-Men – Definitely not the right tone or time
Seabiscuit – Okay….maybe the right tone but not very seasonal.  Fine.  After all we're in Costa Rica on a clear night with temperatures dropping all the way down to 66 degrees F….no snow…..
We settled in for the evening while the Christmas fireworks lit up the balmy night sky.
Christmas Eve is always a difficult time for me.  It often seems to be the evening so filled with expectations of hope that any inkling of hopelessness becomes even more exaggerated. I thought of my children in the states and knew that two of my three sons were struggling with their own issues that mostly concerned money, work, life essentials. They, like so many others were struggling to find jobs that are few, benefits that aren't included and rising costs of just about everything.  I thought about so many I know in the states who are ill or estranged from loved ones.  I thought about my Tico neighbors who were gathering with families to share what they could. Oscar and Alberto had just returned from working for 4 months in Panama under really difficult, even abusive work situations because they couldn't find work here. And there were so many similar stories just doors away from my own.
As Frank and I made our way through the day, we did the best we could for our neighbors here. I bought three bandejas (large tray-like bowls made from hand hewn cedar planks) from neighbors below who ran a little artesano tienda. The least I could do was buy from and support businesses in my neighborhood. I filled each bandeja with things my Tico neighbors would not or could not buy themselves – olive oil for cooking, locally made sauces, packaged nuts, fruit juices. We wrapped red ribbon around each batilla and delivered them to the families that we were particularly close to – and it made us feel good that they would have a few special things to share with their families.
Still not feeling very 'merry or bright', we watched the movie.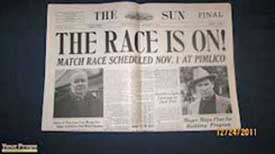 Seabiscuit  is about finding some hope when hopelessness is ubiquitous. A true story that took place in the US a lifetime ago –  near the end of the Great Depression.  Seabiscuit, an undersized and overlooked thoroughbred racehorse finds completely unexpected successes and ignites the hopes of a broken nation.  When Seabiscuit beat the great War Admiral on Nov. 1, 1938 – 40,000 people came to watch and it is estimated that 40 million stopped everything to listen by radio. Even President Roosevelt.
This horse and everyone around him was a misfit in some way. Seabiscuit was too small. Red, the jockey was too big.  The trainer was too old. The owner was too heart broken. Finding a winning team out of this was seemingly impossible. But when they each began to see themselves and each other as worthy, as uniquely perfect in their own way and as essential to the whole – the story just changed and the impossible became possible.
"You know, everyone thinks we got this broken down horse and fixed him, but we didn't. 
He fixed us. Every one of us. 
And I guess in a way, we fixed each other, too."
I felt my tears near the end of the movie – and as I glanced over at Frank, I saw he was wiping away a few, too. Tears of understanding about how we often see ourselves –  broken in some way because each of us truly IS broken in some way.
The first time Seabiscuit's owner, Tom Smith saw the colt, he said Seabiscuit  " was walking through the fog at five in the morning." Smith would say later that the horse looked right through him, as if to say, "What the hell are you looking at? Who do you think you are?" He was a small horse, barely fifteen hands. He was hurting, too. There was a limp in his walk, a wheezing when he breathed." Smith said he didn't pay attention to that. He was looking the horse in the eye.
Nearly 80 years after the Great Depression, we are again feeling overwhelmingly hopeless in a world that avidly displays our disconnection, separation and misfitededness.  If only we can change the way we see ourselves and our connections to each other we may be able to open the way to be much much more.  But how?
A TED Talk by writer and visionary, Charles Eisenstein explains how we can make the transition from the old story of separation and self-interest to a new story of connection and empowerment.
"Our hearts know that a more beautiful world is possible; but our minds do not know how it's possible".
Eisenstein says it occurs through tiny actions, each very practical. He says that any time we can give a person an experience that doesn't fit into the old story of separation or shame, we weaken that old story. It can be unexpected forgiveness. Unexpected generosity. He recounts an event that happened to his friend, Pancho Ramos-Stierle during a hunger strike in Berkeley. While being handcuffed by an officer, Pancho unexpectedly saw the humanity in the eyes of the officer and simply asked his name. When the officer responded, Pancho realized it was a Hispanic name and went on to talk about a Mexican restaurant nearby. Everything changed in an instant. It even went on into unfathomable and 'impossible' new places. He was unshackled and they all went out to dinner at the Mexican restaurant together!
I am now looking ahead to 2014.
Thanks to Sea Biscuit on Christmas Eve, I can glimpse a way forward. I know we are at a time of transition in our world and sometimes the way forward looks hopeless.  Sometimes I see the world overpowered, driven by competition, cruelty and self interests that cannot possibly be challenged by those of us who feel so powerless. Sometimes I feel completely insignificant.
But then I suddenly see with my heart that there can be positive change ahead, just on the other side of the impossible. It can change in a moment with just a small action or a quick 'eye to eye'.
Just like Seabiscuit on Christmas Eve