August, 2017
Always in the back of my mind was the idea of doing some watercolor videos. But after I moved to Costa Rica I kind of put the thought away. After all – I settled in the southern zone of Costa Rica – far away and over the Cerro del Muerte mountains from any video recording studios.
If only there was a way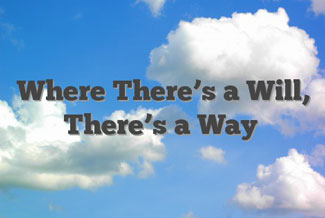 A way appeared in 2017. A web designer, Kahlil Calavas who I had worked with earlier for my website moved to an area nearby in Costa Rica. His current interest was videography. He asked me if I would be interested in doing a series of videos – webinars. My heart leapt at the possibility because I had long thought that videos would be the best way to communicate about my watercolor painting process – especially for those who could not come to an Intensive here at my house. It would be similar to a live demo that I often did in workshops. I intuitively knew that if I really wanted to do this, now was the time to say 'yes'.
I was offered an attractive price for four videos of approximately 1 hour each. He explained that it could all be filmed at my place and he had the necessary cameras and recording devices for us to film 'in the jungle'. We would use Frank's house, Casa Tranquila as our makeshift recording studio. He added that we would need to 'play it by ear' with all of the possible issues – i.e. supporting of the overhead cameras, dealing with nature sounds like crickets and loud birds as well as Costa Rica neighborhood sounds – sudden barking dogs and/or motorcycles. He and his team would handle all of that. I just needed to plan the four videos and then do the painting.
In thinking about what I wanted to show I thought about what students had told me over the years about my teaching – my workshops and demos and Intensives in Costa Rica. They liked watching me do a demo of a painting and especially hearing me talk about all of the parts I was working on, as I painted. They liked my 'train of thought' interactive style I had repeated over the 35+ years of teaching. It was always upbeat, investigational – with my students feeling free to ask questions and interrupt the process with their thoughts and exclamations. I liked it too. It was comfortable having the personal interaction with students. So I suddenly realized I would need a student as part of the videos and invited Sharron, a former student and friend here in Costa Rica to be part of it all.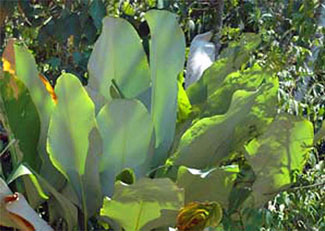 I selected a favorite photo of the blue leaved plants that grew along the Costa Rican southern Pacific coast. I'd painted it several times before and knew the lessons it could provide. I would paint it "start to finish" in three separate sessions along with Sharron doing her painting – and we would discuss it all as we painted.
Part 1. Before the painting. This would include all the pre-painting decisions – value/composition sketch, color scheme and paint selections, materials, format, etc.
Part 2. Painting to 'Adolescence'. This part would include most of the painting process until most all of the white paper was covered with something. In any painting there was suddenly a time when the artist just stops and says, 'what next?' That is 'Adolescence'. It isn't done – but it has a good start.
Part 3. Finishing the Painting. This part begins with a critique – what is working well now – and what is not? Both I and my student, Sharron would critique and then return to the studio to finish our paintings. Finishing would involve adding darks, glazing, connecting shapes and color notes and lots of other little details. All without overworking.
Part 4: A Watercolor Sketch with a Beer would be a plein aire hour long watercolor sketch in a manner I had recently grown to love. Done quickly, immediately, with little overthinking or concern about high quality materials or ideal conditions. Just a fast and loose painting with a beer.
I had first discovered this new process when I accompanied some guests to my favorite beach place, Villa Leonor near Ojochal, on the southern Pacific coast of Costa Rica. Such a pleasant place to be – with its background ambiance of vaguely Hawaiian music and laughter of various ExPats and visitors punctuated with howler monkey roars and Chestnut Mandibled Toucan cries. And in the distance – the crashing waves of the beautiful Pacific. I felt always welcome to sit at a table with my paints and a beer.
The day I did my first one hour watercolor sketch I had just a few supplies with me, thrown casually into a backpack. A 5"x 8" Canson sketchbook, two brushes, an old travel palette of dried, un-labeled paints, and a collapsible plastic cup for water. I didn't even have a pencil. As I looked around to see what I might paint, I remembered a photo I had just taken as I walked back from the beach along the adjacent slow moving river. There I had admired a dying palm frond partially submerged into the shallow water – with the continually undulating reflections. I had stood quietly while my thoughts moved through the still painful grief of losing Frank, who so enjoyed this place and the sea. I wondered if I could just quickly describe it in watercolor in my sketchbook. After laying out my supplies I ordered a beer, clicked on the iphone photo and began. An hour later I finished my beer and the painting just as my friends returned from their play in the 87 degree waves. Much later I would admire the results. It seemed to me that I'd accidentally discovered a new way to dive into the flow – the right brained exhilaration that happens when your are immersed into something you love. There is no memory of the doing. But the peace is profound. And the result was immediate, passionate and unpretentious. That day I called it a 'watercolor sketch with a beer' and I would repeat the process whenever I had an hour to wait and my sketching supplies at hand. And a beer. The One Hour Watercolor Sketch with a Beer.
Back in the recording studio at Casa Tranquila, the three days of filming began – and were truly grueling in terms of technical as well as emotional efforts. The film crew had their hands full with all the equipment, testing, filming, setting up and taking down. Sharron and I had our places at the kitchen counter, side by side. The painting proceeded as a demo, all 'ad lib' and spontaneous – and all done in front of the camera. There could be no retakes. Part 4 was filmed outside in the open air studio – with neighbor sounds and wind to contend with. But we did it.
Then came the editing – and it suddenly became even more difficult. When some snags in equipment and internet capabilities in the jungles of Costa Rica stalled the final editing there was a danger that the videos would remain in their unedited forms. Still, both Sharron and I wanted to keep the momentum going. That was when Sharron stepped forward, with her enthusiastic technical curiosity and confidence. She took on the primary task of the final editing while I provided images, written material and feedback. We worked together – often meeting in town to transfer files and eventually produced, almost three months later – the final product of four, one hour fully edited videos. They are now available through my website on my store page. Click here to visit my online store!
Yes. It is true. Where there is a will there is often a way. You just have to grab it when it comes.
Set of four videos available on my online store. Click here!
Credits
Jan hart
Watercolor Artist, Teacher and Published Author living in Costa Rica
Website: www.janhart.com
Email: jan@janhart.com
Published Books:
The Watercolor Artist's Guide to Exceptional Color, 2007
A Woman Awakens: Life AfterLife, 2016
…
Sharron "Kai" Harper
Enthusiastic student, Jack of all trades – Real Estate, Video Editing and Tropical Adventures in Costa Rica
…
Eagle Condor Media
Kahlil Calavas and Eva Nizieiska, Co-founders
Video Production, Editing, 360 degree imagery, Web Programming and Interactive Design in Costa Rica
Website: www.eaglecondormedia.com
Email: kahlilcalavas@gmail.com
…
Mike Owens
Finger style Acoustic Guitar Musician, Composer, Instructor and Jan Hart's son
Original musical composition: Blue Insomnia
…
Frida
German Shepherd mix rescued from the streets of San Isidro de El General, Costa Rica
Just happy to be!