Art has been a part of my life for as long as I can remember, but I didn't call myself a serious artist until I moved from Seattle, Washington to Española, New Mexico in 1993. Time to practice what I was preaching. Painting.
Preview any of the three galleries below!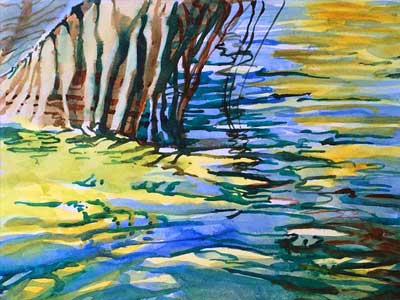 Plein Aire Watercolor Sketches
Having spent most of my years as a studio artist, painting in plein aire became a passion in Costa Rica. With the air temperature always perfect, only a shelter from sudden rain showers was needed – along with a few supplies. Eventually my favorite way to paint would be fast, loose and for an hour – with a beer. I now keep a backpack with a few supplies and a sketchbook hanging beside my door. Shown are just some of my sketch book watercolor sketches.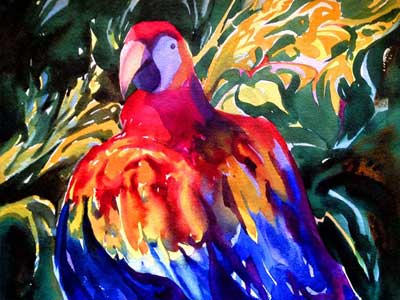 Costa Rica Paintings
Arriving in Costa Rica on Christmas Eve after a serious illness and the financial crisis of 2008 – I was prepared to start over. I called my new, very humble place Casa de Corazon House of the Heart. From an outdoor studio above the city I painted with students who came and together we learned the lessons of color and complexity through the painting of the ubiquitous living jungle. I continue from this place.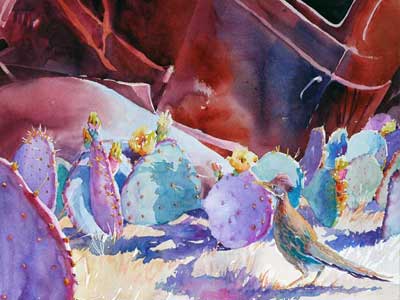 New Mexico Paintings
Northern New Mexico remains in my heart and visual memory forever – with its amazing light, abundant shadows and unbelievable landscapes that defy description in any other way but painted. At the edge of Española, I had a house and a studio and two casitas. And from there I followed the footsteps of Georgia O'Keeffe to learn her lessons through immersion into the landscapes she painted. Shown are just a few of the hundreds painted from 1993 to 2008.